Route 1
Enoshima 1-day Tour, perfect for first-time visitors
The classic Enoshima sightseeing course. Recommended for first-time visitors to Enoshima.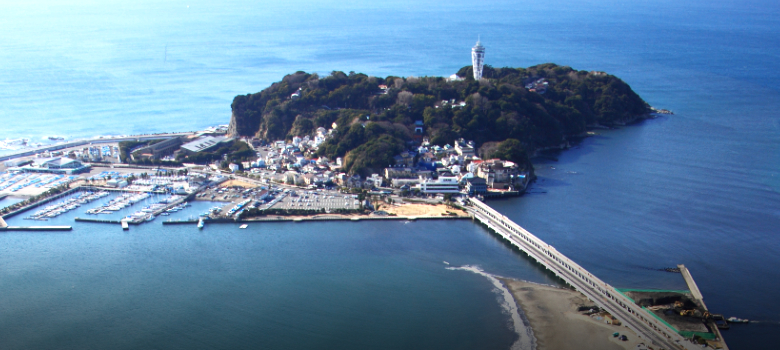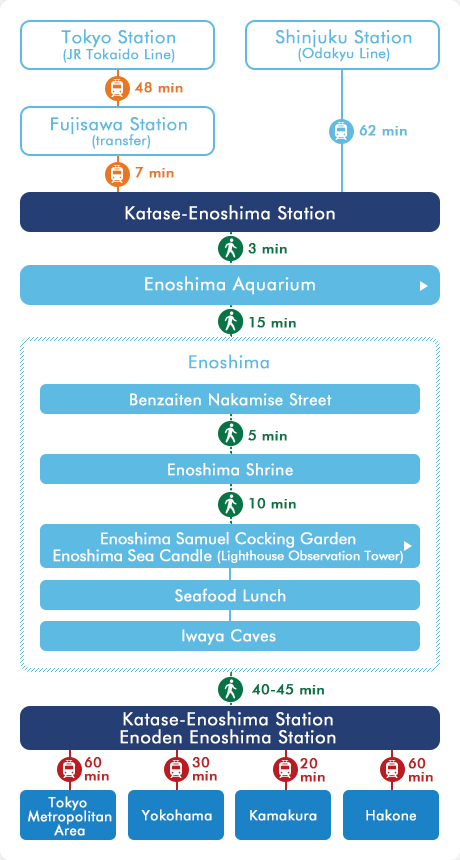 Point!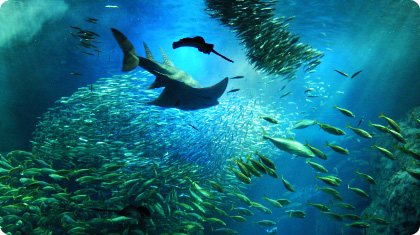 Enoshima Aquarium
Re-opened in 2004 following refurbishment, this was Japan's first modern aquarium. The aquarium is also home to a jellyfish exhibit which was launched when the aquarium first opened in 1954.
Point!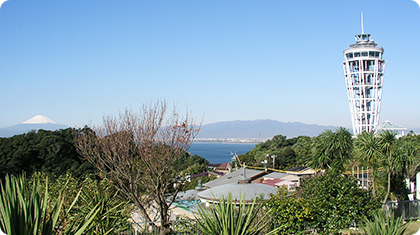 Enoshima Samuel Cocking Garden
This botanical garden was established by English merchant Samuel Cocking in 1862 and contains both Japanese and European influences. The garden covers 10,000 square meters, and includes a variety of South Pacific plants and other seasonal flowers that can be enjoyed all year round.
Route 2
Kamakura & Enoshima Spiritual sites (2 days, 1 night)
Tour Kamakura and Enoshima's spiritual sites. Explore Hakone Shrine and Hakone's spiritual sites on Day 2.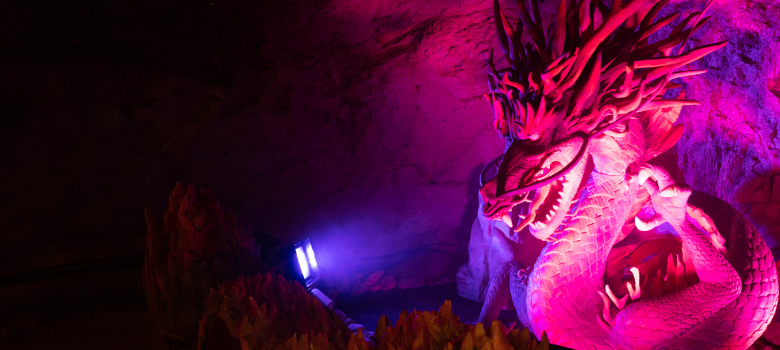 Point!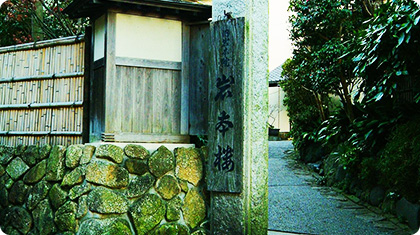 Iwamotoro
This is Enoshima's leading traditional Japanese inn. The inn has deep ties with Enoshima Shrine dating back 740 years. Used by Shoguns and feudal lords during the Edo Period, the inn also features in some of Kabuki's (Japanese traditional theater) most famous lines. The inn is also home to the "Iwamotoro Roman Bath" and the "Benten Cave Bath" (modelled on the caves of Enoshima), both of which are registered tangible cultural properties.
Point!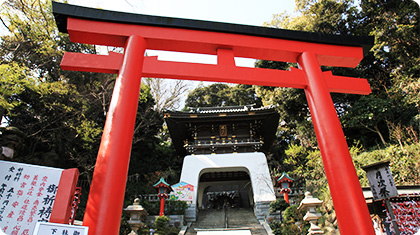 Enoshima Shrine
Enoshima Shrine was first built at Iwaya in 552 upon the imperial order of Emperor Kinmei. Today, three shrines called Hetsunomiya, Nakatsunomiya, and Okutsunomiya, are collectively known as Enoshima Shrine, a name which it has held since the Shinto-Buddhism syncretism during the Meiji Period.
Point!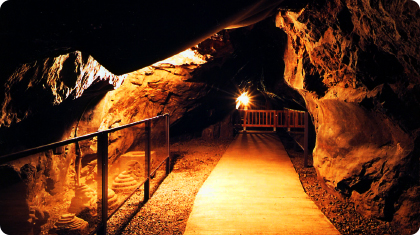 Iwaya Caves
The Iwaya Caves were carved by aeons of tidal erosion. Donated by pilgrims, the stone statues on display inside the caves are now considered important parts of Enoshima's historical and ethnological cultural heritage.
Route 3
Fujisawa's Roots: Yugyo-ji Temple and Local Ramen
For those who have already seen Enoshima, why not experience Fujisawa City? Get a sense of Fujisawa's history, and sample some of the delicious local ramen.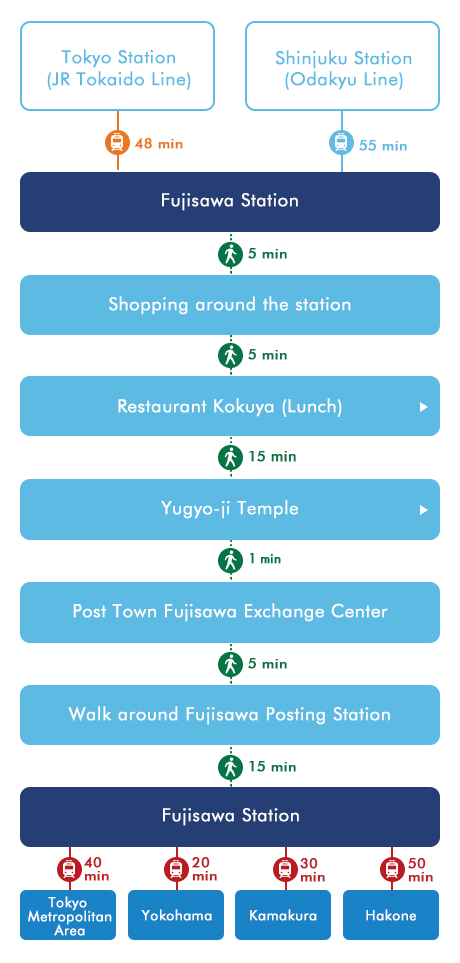 Point!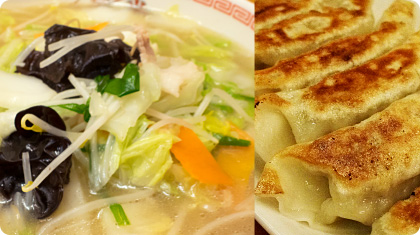 Ramen
Near Fujisawa Station is Kokuya Ramen, a shop where visitors can get a taste of real Fujisawa ramen. We recommend the classic soy sauce ramen, and the "Tanmen" (a seasoned noodle soup topped with vegetables). The gyoza (grilled meat dumplings) are also excellent!
Point!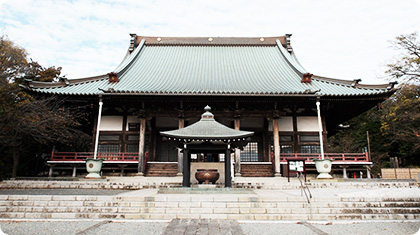 Yugyo-ji Temple
The official name of Yugyo-ji Temple is "Totakusan Muryokoin Shojoko-ji" The temple is a 15-minute walk from Fujisawa Station.
Route 4
Take a ride on the local trains! Golden Triangle Route!
Experience riding on the roller-coaster styled monorail, and enjoy the ever-changing views of the ocean, mountains, and city from the Enoden Line.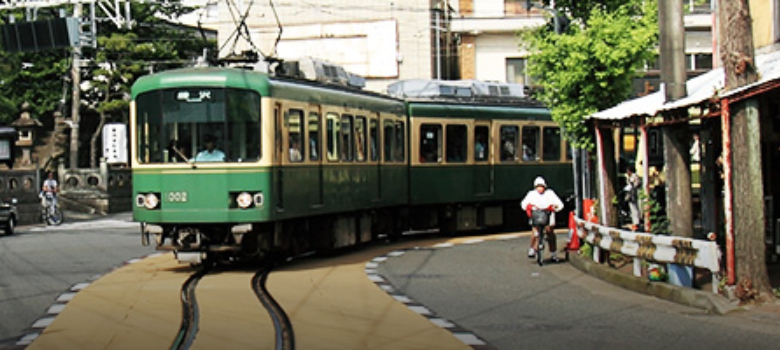 Point!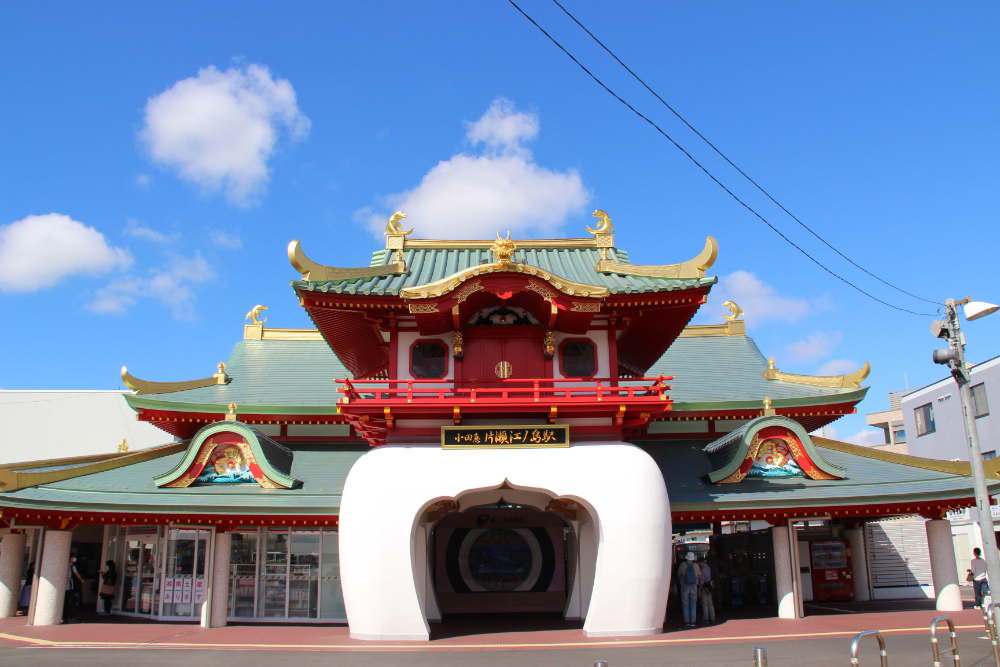 Katase-Enoshima Station
A must-see for all railway enthusiasts Modelled on Ryugu-jo (castle under the sea depicted in the Japanese tale "Urashima Taro"), Katase-Enoshima Station has been selected as one of the top 100 stations in the Kanto region.
Point!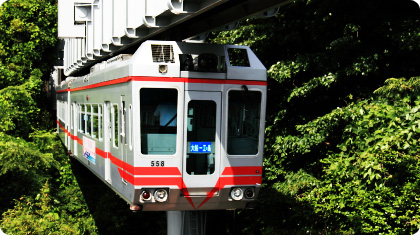 Shonan Monorail
This monorail connects Ofuna and Shonan-Enoshima Stations. Enjoy the scenery of the Shonan area.
Point!
Enoden Line
Loved by tourists and locals alike, the Enoshima Electric Railway is popularly known as the "Enoden Line". Enjoy beautiful views of the ocean and surrounding landscape while riding this line.